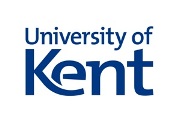 This page lists my academic writing (peer-reviewed journal articles, other academic publications, and submitted/unpublished work), presentations, and non-academic writing. [Updated February 2018].
Links to the published versions (and where I'm allowed by copyright, to an open access version) are included below. If you can't get hold of these for any reason, then just get in touch and I'm happy to pass them on. You can also see citations and follow me at my Google Scholar profile, or follow me at academia.edu. Finally, my ORCID is 0000-0003-0341-3532.
Note: if you are looking for my new Demos study, please see the news section at the bottom of the Home page.
Peer-reviewed journal articles
In future I'm trying to ensure that this website contains the code I used to run statistical analyses, having been persuaded by Jeremy Freese (free version here) that reproducibility and transparency should be standard in social research. Some of my earliest work, though, pre-dates this commitment to open-ness.
(My surname changed at this point from 'Baumberg' to 'Geiger').
Other academic publications
The Growing American Health Penalty: International Trends in the Employment of Older Workers with Poor Health (Geiger, Böheim & Leoni 2018). IZA Discussion Paper 11769.
Submission to the House of Commons Select Committee on Work and Pensions, for their inquiry into 'Benefit Sanctions'. (Geiger 2018), submission dated 25/5/2018. This is also available from the inquiry website (as html or PDF). I later submitted further written evidence on 4/7/2018, again available via html or pdf.
A Better WCA is Possible: disability assessment, public opinion and the benefits system (Geiger 2018). London: Demos. You can read the executive summary here, the full version here, and the online appendix here. A blog post setting out some of my recomendations for a better WCA was published in Total Politics.

Ahead of the release of the report, some findings on benefits conditionality were featured in the Observer under the headline 'A million benefit sanctions imposed on disabled people since 2010', which was then followed up in a Guardian comment piece by Frances Ryan. As I put on this website alongside the Observer piece, these figures can also be found in my 2017 paper 'Benefits conditionality for disabled people: stylised facts from a review of international evidence and practice' published (open-access) here (p109-111), and the appendices that provide the source for the UK benefit sanctions data is here.
The report builds on a number of other publications - see the full list here.

Inequalities in the application of welfare sanctions in Britain (de Vries, Reeves and Geiger 2017). LSE International Inequalities Working paper #15.
'False Beliefs and the Perceived Deservingness of Social Security Benefit Claimants' (Geiger 2017). Chapter 4 in The Social Legitimacy of Targeted Welfare Attitudes to Welfare Deservingness, edited by Wim van Oorschot, Femke Roosma, Bart Meuleman & Tim Reeskens. The pre-print version is available here, and if you want a copy of the final paper and don't have access then just drop me an email.
Submission to the House of Commons Select Committee on Work and Pensions, for their inquiry into 'PIP and ESA assessments'. (Geiger 2017), submission dated 11/11/2017. This is also available from the inquiry website in Word and PDF.
'Disability assessment: a better WCA is possible' (Geiger 2017). Ch3 (p32-41) of Opportunity for all Essays on transforming employment for disabled people and those with health conditions, published by the Learning and Work Institute and the Shaw Trust.
Introduction to the special issue on 'Disability and Conditional Social Security Benefits (Geiger 2017). This is the introduction to the special issue that includes my own paper on benefits conditionality above, as well as several other really interesting articles. A blog post summarising the editorial is available here.
Tax avoidance and benefit manipulation: Views on its morality and prevalence (Geiger, Reeves & de Vries 2017). In Clery, Curtice, and Harding (eds.), British Social Attitudes 34, London: NatCen. We wrote two blog posts on the release of the report, one on the main findings of the chapter, the other on the sharp softening of attitudes towards benefit claimants. Rob & Aaron also wrote a piece in the Guardian later that year.
Submission to the DWP consultation on the Work, Health & Disability Green Paper (Geiger 2017), submission dated 13/2/2017. The consultation webpage is here.
Benefit 'Myths'? The accuracy and inaccuracy of public beliefs about the benefits system (Baumberg 2016). CASEpaper 199, Centre for Analysis of Social Exclusion (CASE), London School of Economics & Political Science (LSE). This has since been published in the journal Social Policy & Administration, see above for details.
Submission to the House of Commons Select Committee on Work and Pensions, for their inquiry into the 'Disability employment gap' (Geiger, Jones & Wass 2016). This is also available from the inquiry website (as html or PDF).
Job Quality and the Self-employed: Is It Still Better to Work for Yourself? (Baumberg and Meager 2015). Ch6 in Felstead, Gallie & Green (eds.), Unequal Britain at Work, Oxford: Oxford University Press. A version of this was published by my co-author in the International Review of Entrepreneurship.
Corporate Social Responsibility (Baumberg et al 2015). ALICE RAP Deliverable 11.2 - Addiction and Lifestyles in Contemporary Europe: Reframing Addictions Project (ALICE RAP). Also available here.
Rethinking the Work Capability Assessment (Baumberg, Warren, Garthwaite and Bambra 2015). London: Demos.
Disability, long-term conditions and poverty (MacInnes, Tinson, Horgan, Baumberg and Gaffney 2014). London: New Policy Institue, for the Joseph Rowntree Foundation. This was covered by the Disability News Service 18/7/2014.
Benefits and the cost of living: Pressures on the cost of living and attitudes to benefit claiming (Baumberg 2014). In: British Social Attitudes: the 31st Report (ed. Park,A, Bryson,C and Curtice,J). London: NatCen Social Research. I blogged about this at LSE Politics & Policy.
Addicts' share of alcohol and tobacco expenditures (Baumberg 2014). Report 1 in Disley et al (2014), Addiction Revenues: ALICE RAP Deliverable 11.2 - Addiction and Lifestyles in Contemporary Europe: Reframing Addictions Project (ALICE RAP). Also available here.
Dismantling the barriers to social mobility (Gaffney and Baumberg 2014). London: Trades Union Congress (TUC). This was a very small project resulting in a pamphlet (Touchstone Extra Pamphlet #12); one of my main contributions was looking at public attitudes to mobility, and while this was cut from the final report for space reasons, I blogged about the results here.
Benefits stigma in Britain (Baumberg, Bell and Gaffney 2012). London: Elizabeth Finn Care/Turn2us.The web appendices are available here.
How many qualitative interviews are enough? I contributed to this publication by the National Centre for Research Methods (NCRM), edited by Sarah Elsie Baker & Rosalind Edwards, and including some big names in qualitative research (as well as other early career people like me). It has now been downloaded over 100,000 times (!).
The role of increasing job strain in deteriorating fitness-for-work and rising incapacity benefit receipt (Baumberg 2011). PhD thesis, The London School of Economics and Political Science (LSE). This thesis was (jointly) awarded the Richard Titmuss prize for the best thesis in Social Policy at LSE in 2011/12. The web appendices are are available here.
Self-reported fitness-for-work in Britain: trends and implications (Baumberg 2011). In Vickerstaff,S; Phillipson,C; and Wilkie, R (eds), Work, Health and Well-being: The challenges of managing health at work. Policy Press.

The methodological web appendices to this chapter are available for download here

Cost benefit analyses of alcohol policy - a primer (Anderson and Baumberg 2010). Prepared for the SMART (Standardizing Measurement of Alcohol-Related Troubles) project.
Best practice in estimating the costs of alcohol - Recommendations for future studies (Baumberg 2010). Copenhagen: World Health Organisation - Regional Office for Europe.
Economic impacts of alcohol pricing policy options in the UK (Hunt, Rabinovich and Baumberg 2010). Cambridge: RAND Europe for the Home Office. A 2011 version is available from the RAND website
The European strategy on alcohol: a landmark and a lesson [non peer-reviewed editorial] (Baumberg and Anderson 2007). Alcohol and Alcoholism, 42(1):1-2.
Alcohol: Price, Policy and Public Health (SHAAP 2007). Report on the Findings of the Expert Workshop on Price convened by SHAAP (Scottish Health Action on Alcohol Problems)
Alcohol in Europe: A Public Health Perspective (Anderson and Baumberg 2006). London: Institute of Alcohol Studies for the European Commission.
The value of alcohol policies: A review of the likely economic costs and benefits of policies to reduce alcohol-related harm on the global level (Baumberg 2006). Paper commissioned by the World Health Organisation for the WHO Expert Committee on Alcohol Problems.
Stakeholders' views of alcohol policy (Anderson and Baumberg 2006). Nordic Studies on Alcohol and Other Drugs (English Supplement), 6:393:414.
Alcohol in Europe: Health, social and economic impact (Anderson and Baumberg 2006). Eurohealth 12(2):17-20.
Book review of 'Corporate Social Responsibility and the Welfare State' (Brejning 2012). Social Policy and Administration, 47(7):850-852.
Book review of 'Understanding Disability Policy' (Roulstone & Prideaux 2011). Disability & Society. 28(3):427-428.
A new resource for secondary analysis of alcohol: the UK Alcohol Data Map [news and notes] (Baumberg and Bennetts 2008). Addiction, 103:1053.
Alcohol policy: who should sit at the table? [letter] (Anderson and Baumberg 2007). Addiction, 102:335-6.
Non-academic writing
You can find my postings on Inequalities here - between Sep 2010 and June 2014, I've posted there over 100 times, and I'm starting posting again in Spring 2018. During my Rethinking Incapacity project 2014-2017, I also wrote a dozen posts on disability and the benefits system (highlights here). Aside from these, I've written the following:
Unpublished papers and rejections of now-published papers
Inspired by this wonderful blog post, I think it's important to reveal the inevitable, yet still-painful failures involved in publishing academic papers. (Bearing in mind the critiques of this kind of thing, I should make clear that I'm not saying academic publication is a pure meritocracy that rewards effort - just that it inevitably involves failure!). So in this section I list the rejections that occurred for the papers above before they were published, and (even more painfully), the papers that never made it... (These are available to anyone that wants them on request, but are mainly destined to sit unread on my computer). This will doubtlessly seem strange to many people, but let me know if the post inspires you to do the same!
Benefit 'Myths'? The Accuracy and Inaccuracy of Public Beliefs about the Benefits System (Baumberg). This was desk rejected by the British Journal of Political Science before being accepted by Social Policy & Administration 2017.
Can alcohol (policies) make you happy? A critique of the consumer surplus approach, and an empirical alternative (Baumberg & Mackerron). Rejected by Addiction (after R&R, 2015) - for reasons that I really didn't agree with - before being published by Social Science & Medicine 2016.
Does the alcohol industry have a real economic motive to behave 'responsibly'? A critical investigation of the motives for Corporate Social Responsibility according to CSR professionals (Baumberg). Rejected by Social Science & Medicine (after R&R, 2010), before eventually becoming subsumed in British Journal of Sociology 2016.
Convenient truths: An empirical investigation of moral perceptions of 'alcohol industry' employees, and the implications for theories of moral decision-making (Baumberg). Rejected by Journal of Business Ethics (2009).
Contradictions in the desire to work past pension age: 'Third Age work', flexibility, and the later working agenda (Baumberg). Rejected by Social Policy & Administration (2008).
Alcohol in the economy: The costs and benefits of alcohol and the alcohol trade (Baumberg & Anderson). Rejected by a Special Issue of Addiction (2007).
I keep wondering whether I should publish rejection letters or not - inspired by Granovetter - but it's not clear if this will simply antagonise editors/reviewers...
There's also one paper on which I'm a minor author that was rejected before being published - but as my co-authors don't list their rejections, I won't provide any further details here. There are also funding bids that have been rejected: an ESRC/MRC Post-Doc Fellowship (2009), a bid as a co-applicant in 2010 (parts of which were funded in the broader ESRC/MRC project led by Sarah Vickerstaff 2014-2016), and a bid as a co-applicant in 2013 (for an ESRC Centre for Research on Social Security (CRoSS) led by Prof Karen Rowlingson, which was shortlisted but ultimately not funded).
Presentations
My presentations list is mainly kept as a reference list for myself, but just in case you want to look at these you can access the list here.
Other
I'm currently on the England national advisory group of DRILL, the editorial board of the Journal of Poverty and Social Justice, and sit on the Wellcome Trust Society & Ethics Early Career Expert Review Group. From 2009-2012 I was an associate editor for the journal Addiction, and from 2012-2015 I was on the Executive of the Social Policy Association. I've peer-reviewed for the MRC, ESRC, Leverhulme Trust, Journal of Social Policy, Social Policy & Administration, Social Policy & Society, the Journal of Poverty & Social Justice, PLOS One, Political Studies, Social Science & Medicine, European Journal of Public Health, JECH, Disability Studies Quarterly, Addiction, Alcohol & Alcoholism, Contemporary Drug Problems and Drug and Alcohol Review; and I've acted as a (nominally) paid reviewer for the UK Department of Work and Pensions, the Department of Health, and the Alcohol Education & Research Council (AERC).
A more detailed CV - including positions, qualifications, a list of grants, skills/experience (teaching, research and other), and references - is available on request.