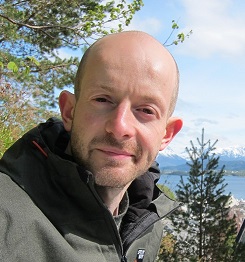 I am currently a Senior Lecturer in Sociology and Social Policy at the School of Social Policy, Sociology and Social Research (SSPSSR) at the University of Kent, and also involved in the the University of Kent's Q-Step centre (which I helped found and co-directed until Sep 2016). I am also on the England National Advisory Group for DRILL (Disability Research on Independent Living & Learning - a disabled people-led Big Lottery-funded project). For the first part of my career I was just called 'Ben Baumberg' - the 'Geiger' was added in March 2016.
I have a wide range of research interests, currently focused on:
Disability, the workplace, and the benefits system (see Disability page);
Attitudes around benefits and 'scroungers' (see Social Attitudes page); and
The relationship between evidence and policy (see Other page).
A complete list of all my academic publications, non-academic writing, qualifications and positions is available here. If you're interested in studying at Kent at undergrad or postgrad level then look at our SSPSSR pages; I'm also very happy to co-supervise research students on any of my research interests - just send me an email if you want to explore this.
Getting in touch
I'm always happy to hear from potential collaborators / research students, or from people who are just interested in my research. You can email me at
b dot b dot g..ger at kent dot ac dot uk
(
click here
to see a spambot-protected email address in plain English), or get in touch via
Inequalities
. To hear about any new research/writing, then follow me on
Twitter
,
my Google Scholar profile
, or
academia.edu
. I also write occasional articles at the blog
Inequalities
that I set up (with others) in 2010, and more frequently at my current project blog about disability, benefits and work,
Rethinking Incapacity
.
Latest updates
Does conditionality for disabled benefit claimants work?
10/7/2017 - A new special issue on the impacts of conditionality and sanctions for sick and disabled people has just been published. I edited the special issue, which also includes a paper I've written that summarises the available evidence on whether they work. A summary of the paper and the special issue are available here. The web appendices are available from the publications tab on this website.
British Social Attitudes
28/6/2017 - I have a chapter on benefit and tax attitudes in the latest British Social Attitudes survey (co-authored with Aaron Reeves & Rob de Vries). The chapter is called Tax avoidance and benefit manipulation: Views on its morality and prevalence, and we've written two blog posts on the release of the report, one on the main findings of the chapter, the other on the sharp softening of attitudes towards benefit claimants.
Benefit myths LSE working paper
17/10/2016 - A new working paper on 'benefit myths' has just been released as part of the CASEpaper series from LSE's Centre for Analysis of Social Exclusion (my home during my PhD, so it's great to finally publish something in the working paper series!). You can read the paper here, while the web appendices and web tables are available in a .zip file here.
Does drinking make you happy?
1/5/2016 - While the pleasure of drinking is often central to public debates about alcohol policies, there is a near-silence in academic research about it. In a new paper in the journal Social Science & Medicine, I look at the link between drinking and happiness in two ways - (i) whether years in which you drink more and years in which you are more satisfied with life (using the British Cohort Study), (ii) and whether moments in which you drink are moments in which you are happier (using innovative iPhone-based data). You can read the full paper here.
Secondment to Department of Work and Pensions
21/9/2015 - Following up the Demos report below, the Department of Work and Pensions (DWP) have brought me in on secondment part-time to feed in evidence on incapacity assessments in other countries. This means that temporarily I won't be blogging at Rethinking Incapacity, but normal service will be resumed in summer 2016! You can read more here.
The stigma of claiming benefits
20/11/2012 - Is there a stigma to claiming benefits? If so, why, and does it matter? In a nutshell, these are the questions that I am looking at in a collaborative project with Kate Bell and Declan Gaffney, funded by the charity Elizabeth Finn Care, who run the advice line/website Turn2us. See the 'Social Attitudes' tab for more details.
Non-academic writing
1/7/2012 - Other than near-weekly posts on the Inequalities blog, I'm occasionally writing for other blogs - the full list is available here, but the one that drew most attention was Let's all be open about what we earn on the Guardian's Comment is Free blog. In this, I argued that one of the reasons that people are relatively relaxed about inequality is that we don't tell each other what we earn. [In the interests of disclosure and not being a complete hypocrite, I'm now on about 46k, with wealth of about 150k. Also, for anyone wondering about the role of political ideologies in research, my views are covered here].
Comments and critiques are always welcome - this is what blogging is for!